Gas Test Fittings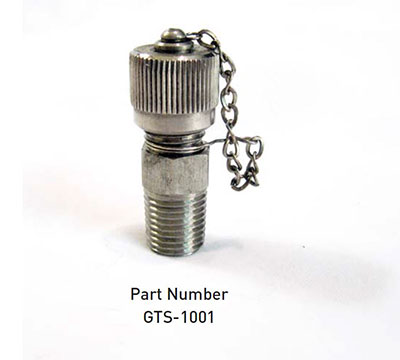 Characteristics
A removable cap provides easy access to connect a quick-test hose to the manifold for calibration purposes and is easily sealed bubble-tight again when calibration is complete.
Connect to manifolds, pressure transmitters, and other NPT devices under test using thread sealant for a permanent connection.
A cap and chain makes calibration easy and quick by connecting and disconnecting a hose without a wrench or thread sealant.
Features
1/4" MNPT process connection
Standard Material is 316 SS
Instrument connection sealed with a Buna-NO-ring
Specifications
Pressure range: 0–5000 psig
Working temperatures: -30°F to +170°F
Dimensions